GET EVERYTHING OUT OF MY HEAD! (CLARITY)
A very successful small business owner realized that in order to expand her company she must generate a "knowledge transfer" strategy. The company grew to the point that internal processes quickly came to a halt as more and more decisions sat on her desk waiting for her input. She was sitting on significant financial opportunities but did not have the bandwidth to convert.
Over a four-year period, the client made several critical changes:
Reorg: Reorganized personnel, developing and training team leads and management.
Systemize: Generated simple, reproducible processes, while hiring support to execute.
Market Analysis: Identified the key market opportunities for growth and modified internal systems to serve these markets.
Customer Service: Overhauled the customer service system to increase client satisfaction while reducing demands on staff.
The results were remarkable. Double digit growth each year with the fourth year of the coaching engagement being her most successful year from multiple vantage points (market share, employee retention and productivity and client satisfaction) in 25 years of business.
GROWING PAINS (CONVICTION)
A business that started with one person and his big idea, quickly grew to 30 employees and was now experiencing significant growing pains. Everyone wanted a piece of the CEO, having been accustomed to working directly with him. Nobody was enjoying the changes that the growth brought. The CEO needed to be focused on thinking, strategy and growing the organization while turning over the operational side to the COO. Many employees perceived they each had the right to be in the key executive roles independent of real qualifications. Resistance was the norm and included feigned confusion, subtle but destructive criticism and significant silo-ing effects.
The CEO knew what needed to happen, but just didn't have the resolve to move forward through the challenges. Through visioning exercises and reconnecting to the original purpose for the business, he successfully advanced the business to a new functional level, while doubling the revenue and permitting him to move into a true CEO role.
This was accomplished through several key steps:
Team Development: Isolated dysfunctional team areas and invested in those teams to bring vitality and creativity back into the organization.
Employee Assessment: Designed and implemented a robust organizational-wide 360-feedback process.
CEO Professional Development: Leveraged Blanchard's Situational Leadership Model along with other management tools. The CEO refined his style of leading to support his longer-term objectives for the organization.
The results generated opportunity for the organization to move into the client's longer-term vision that had stalled due to a number of factors, some of which were noted above.
IT'S NOT OVER YET (COURAGE)
A 20-year old company was in crisis. The President of the company was going through a messy divorce and she was unable to concentrate on anything. And yet, amidst devastation from the ending of her marriage, she knew she had to somehow concentrate on keeping the business alive. Changing government regulations and market response closed opportunities right and left, adding to the stress. Margins were shrinking and contracts were ending. The client came to coaching tired, hopeless and feeling like a failure. The client knew she needed to engage in marketing activities, but did not trust her ability to engage appropriately with prospects.
The key to this engagement, initially, was survival. What were the absolute necessities to keep the business alive while the client walked through the divorce? This included:
Time frame: Short term planning only.
Accountability: High level of accountability to those short-term goals.
Championing: Support and belief in the client, both personally and professionally.
As the client's resolve strengthened and she became more empowered, the coaching engagement matched that strength with more aggressive goals, training and creative thought. The results included delete the following:
Market Strategy: Successfully entering into a new market.
Securing Accounts: Securing of two high-margin contracting agreements.
Business Development: Business development plans that included increased staffing.
The business survived the crisis and the client is now fully engaged in the work in front of her, thinking clearly and utilizing her strengths that, for awhile, were lost in the mourning and grief of personal tragedy.
YOUR MOVE! (CLARITY, CONVICTION, COURAGE)
A highly successful salesperson looking to advance financially and positionally within an organization sought coaching for clarity. He was very happy where he was and wanted to figure out how he could generate more opportunities for himself by becoming more efficient in his sales process. The current income projection would not satisfy his family's longer-term financial objectives and yet, he was highly successful in his current role. He had been one of the top sales people for three years in a row.
As the client explored efficiencies within the organization two things became clear:
No matter how hard he worked and how many clients he closed, built into the organization was an income ceiling that would prevent further income growth. He had maxed out income potential at the business.
The organization was centrally managed, and unless the client was willing to relocate to an undesired geographic area, there would not be any real opportunity for promotion.
CLARITY: The client realized that although the company had been very good to him, it was not able to grow with him. He had outgrown their ability to respond to his aggressive growth plans.
CONVICTION: The client revisited his key values and family objectives.
From the business side of things, he learned that he valued high customer service, long-term relationships and 100% delivery on promised goods and services.
From the family side of things, he articulated that he valued contribution to the household, creating opportunities to give back to the kingdom and always excelling in the work the Lord set before him.
COURAGE: The above clarity and conviction gave the client the courage needed to seek employment elsewhere in spite of the fact that he was leaving a great employer with a respectable income. The next and last stage of the coaching engagement included sorting through two viable offers and assessing which one would be the best considering the factors already enumerated.
The results of the process were astounding. The client landed a remarkable opportunity with a reputable and stable business involved in a new startup venture that included unlimited income potential as well as promotability. The departure from the previous employer was amicable and, in fact, created opportunities for the client to do business with them through his new employer.
PAUL AUBIN
Cheryl has been a gift from God helping me to get out of the way of myself so God can do His work through me. I look forward to each and every call with Cheryl…
MANDY MCPHERSON
If you want to grow your business and your team and aren't afraid to have someone push you in order to get there, then Cheryl is the perfect coach for you…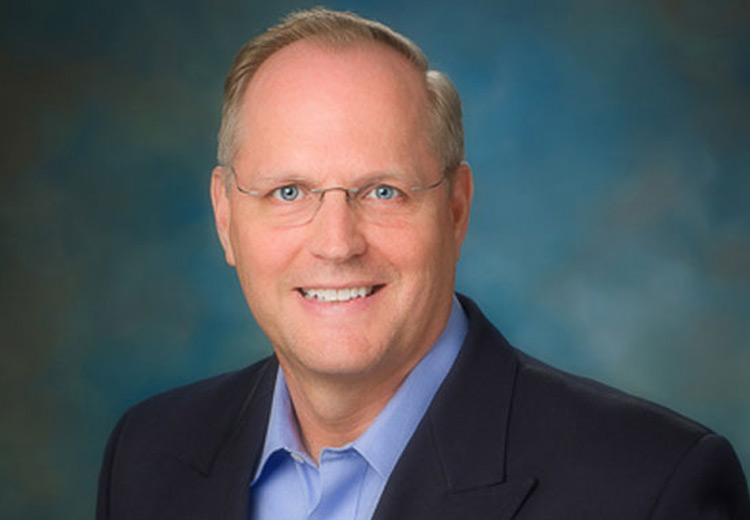 DOUG GAMBLE
Cheryl's coaching was a game changer for me. It was the first time ever in my career to have an executive coach, not a boss, not a direct report but a true leadership coach…
JOEY GOSS
Cheryl is a master at helping others find succinct clarity, devising an action plan, and holding you accountable. If you don't want to be pushed, pulled, and strained…
SALLYANN HULICK
Coaching with C3A has opened my awareness to the strengths and courage that lie with in me and enable me to accomplish more than I thought possible…
CONTACT US
ARE YOU READY TO GO DEEPER AND GO FURTHER?
Contact us to schedule a free consultation to help you assess if the time is right for partnership with Cheryl.
CONTACT US